Rocky Schenck's second book, THE RECURRING DREAM, is an eclectic photographic journey through haunting realities rich in psychological subtext and unpredictable narratives, punctuated by hypnotic landscapes and the occasionally subversive tableau. The book leads viewers through images inhabited by isolation, longing, paranoia, betrayal, beauty, humor, fear and death. Combining Schenck's signature black and white photographs with hand-tinted color images, all of the work was created utilizing 35mm black and white film exclusively.
William Friedkin, the visionary writer and director, has written the foreword, with an afterword by Schenck.

"The works in this book defy meaning to arrive at a greater truth: A truth to be found within the artist and within ourselves… They demonstrate that mystery is at the heart of existence. Turn each page and you will enter a new world, a magical journey filled with what seems like childhood's buried memories surrounded by nature's living ghosts."
WILLIAM FRIEDKIN
AVAILABLE AT THE FOLLOWING LINK: AMAZON.COM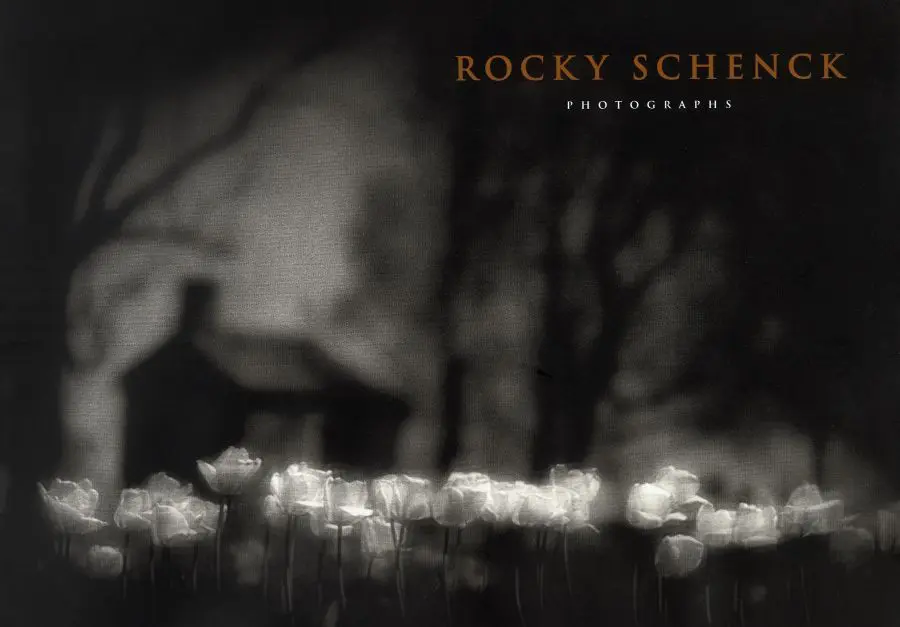 ROCKY SCHENCK PHOTOGRAPHS
"Rocky Schenck's photographs are haunting, mysterious, evocative, and unforgettable."
-William Friedkin

"Each photograph is like a still taken from a movie that exists not on film but rather in one's memory, with all the fuzziness typical of remembered impressions. The viewer, willing or not, fills in the frames that precede and follow it… When confronted by such compelling and seductive images, the viewer can hardly help but respond reflexively, amplifying, expanding, and otherwise making the photograph his own. This compulsion to respond, together with the lovely elegiac mood in all his work, is the real power of Schenck's photographs."
-John Berendt
Schenck's first book, ROCKY SCHENCK PHOTOGRAPHS, was published in 2003 by the University of Texas Press and is now sold out . A limited edition version of the book is available in a clothbound box and includes a signed and numbered hand toned eight by ten inch silver print of "Prairie". Edition is limited to fifty books.
AVAILABLE AT THE FOLLOWING LINK: AMAZON.COM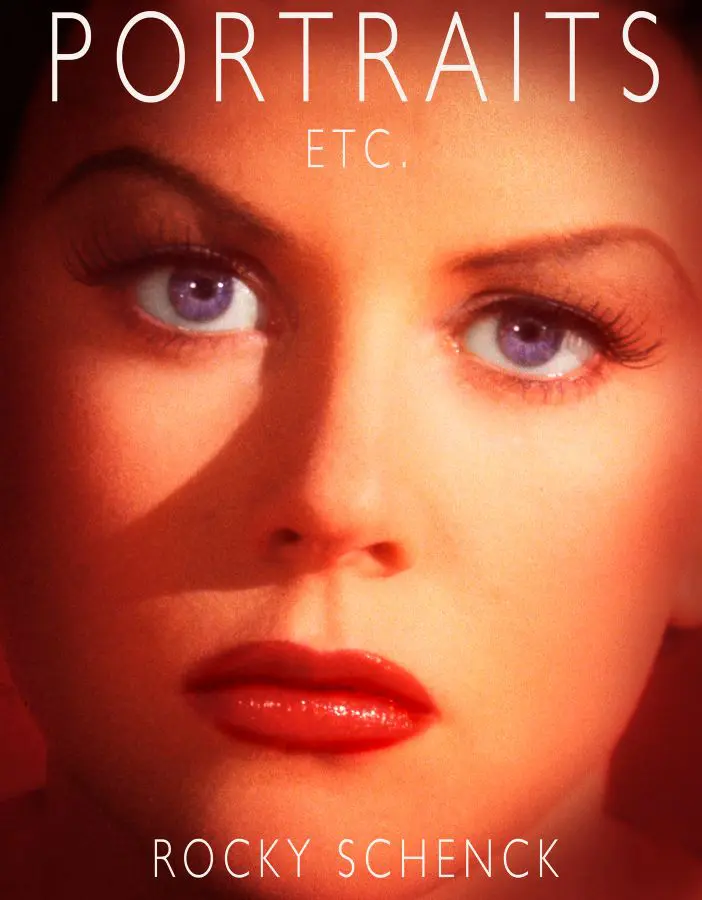 Schenck's new book is currently a work in progress, and will feature his decades of portraiture work with artists, actors, musicians, celebrities, writers, children, oddballs and eccentrics.
Schenck's nude studies will also be featured along with his early explorations into photography.